WORDPRESS HOSTING
Managed WordPress is easier, faster, and more secure.
Starting from
$7.99
/ month *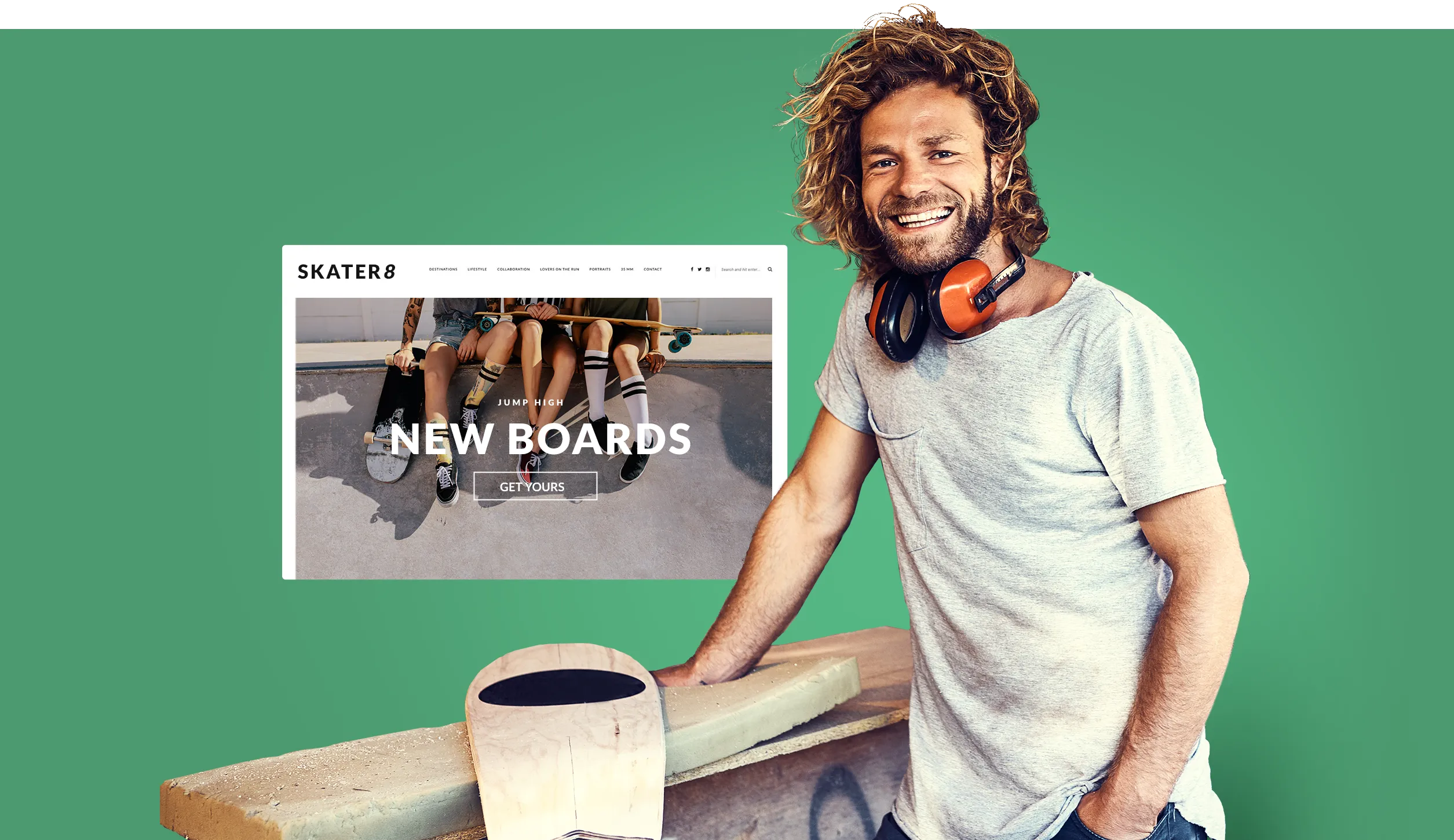 Setup, backups and
software updates -
all automatic.
Reduce the time you spend creating and maintaining your website with our managed WordPress hosting. If anything goes wrong with your website for any reason, you can easily restore it from a backup.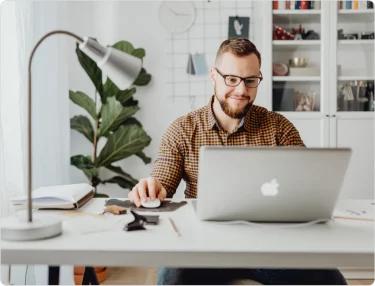 SEO made easy.
Our WordPress hosting includes a custom search engine optimization tool that makes it easy to optimize your site to rank well in search engines like Google, Bing, DuckDuckGo, and more.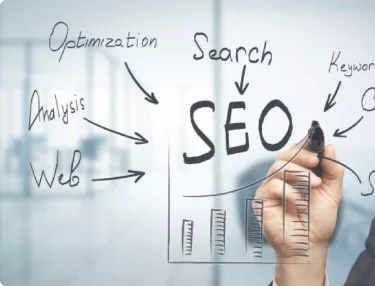 Security is
included in all plans.
SSL certificates are installed automatically for all your WordPress hosting websites, and malware scans run automatically every day!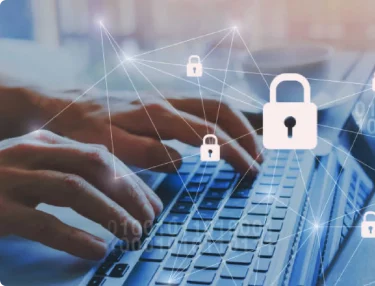 Choose the right WordPress Hosting plan. For you.
Basic
$7.99 / mo.
1 website
10GB SSD storage
25,000 monthly visitors
SFTP
Deluxe
$11.99 / mo.
1 website
15GB SSD storage
100,000 monthly visitors
One-click staging site
+ all from Basic Plan
Ultimate
$11.99 / mo.
2 websites
30GB SSD storage
400,000 monthly visitors
One-click staging site
+ all from Basic and Delux Plans
eCommerce
$22.99 / mo.
1 website
10GB SSD storage
25,000 monthly visitors
SFTP
Developer
$18.99 / mo.
5 websites
50GB SSD storage
800,000 monthly visitors
One-click staging site
+ all from Basic, Deluxe and Ultimate Plans
Pro
$56.25 / mo.
25 websites
250GB storage
5,000,000 monthly visitors
SSH/SFTP Access
+ all from Basic, Deluxe and Ultimate Plans
WordPress Hosting comparison.
WordPress is the most widely-used website content management system on the internet today.  Which plan works best for you?
| | Basic | Deluxe | Ultimate | eCommerce | Developer | Pro |
| --- | --- | --- | --- | --- | --- | --- |
| Websites | 1 | 1 | 1 | 1 | 5 | 25 |
| Storage | 30 GB | 75 GB | Unlimited | Unlimited | 50 GB | 250 GB |
| Visits | 25k | 100k | Unlimited | Unlimited | 800k | 5mil |
| | SSH | SFTP | SFTP | SFTP | SFTP | SFTP |
| SEO Plugin | | | | | | |
| Malaware scan & removal | | | | | | |
| SSL certificate | | | | | | |
We're here to help.
Our support is the best in the industry. C-DR won't waste your time with endless email conversations or inferior offshore support. Call our US-based Guides anytime to help you with purchasing advice or technical support.
FAQ
What do you mean WordPress "Hosting"? Can't I just get WordPress and be done with it?
For WordPress to work properly online, you need hosting for it. Getting hosting specifically for WordPress is the easiest and most straightforward way to build a fully-functional WordPress website. Check out our complete Overview on Hosting for more info.
Which should I choose, your Website Builder or WordPress?
WordPress offers far more options in terms of customizability and tools. If you're not familiar with WordPress, you'll need to invest time or money to create a professional website. The Website Builder is a more beginner-friendly way of building a website that looks every bit as good, but may not have all the functionality you require (such as Contact Form or Credit Card plugins).
How Can I make my WordPress site even more secure?
Make sure you choose a package with an SSL Certificate and automatic malware scanning and removal. Alternatively, you can check out our SSL Certificate and Website Security pages for more information on website protection services. >>underlined phrases link to SSL Certificate Service page and Website Security Service page, respectively
What's the difference between C-DR's WordPress hosting and others' WordPress hosting?
It's right in our name… we're cheaper! And that's in the long run, too. Not only do we offer great introductory rates, we're one of the few reputable domain registrars with modest price raises after the first year of service, compared to the sneaky 2nd-year price gouging that has become common practice in this industry.
Also, not all hosting platforms provide automatic WordPress setup, backups, and software updates, standard! It's a feature we're very proud of.
Plus, we have 24/7 US-based WordPress Phone (and chat) support. Whenever you encounter a roadblock or have a question about WordPress, we're there to walk you through it. Not many people can say that!
Why do I need Hosting Services AND Domain Registration?
While they might seem like the same service on the surface, they're actually quite different. Hosting gives you a space to hold your website, while Domain Registration gives you (and your customers) the address.
WordPress Hosting buyer's guide.
WordPress is the most widely-used website content management systems on the internet today. In fact, 35% of all websites are made with WordPress (and that number is growing!)
But how do you know if WordPress is right for your site, and what features do you really need?
In this Buyer's Guide, you'll learn what WordPress Hosting is, how it compares to other website builders, and what to look for in a plan.
WordPress Hosting
To know what WordPress Hosting is, you must first know what Web Hosting is.
Web Hosting is simply the space that the files on your website occupy. Domain Registration, on the other hand, is leasing an address that people use to access those files. (Accessing files just means browsing your website, unless you choose to let visitors download particular files.)
You can think of it in terms of real estate. Web Hosting is the land your website occupies, while Domain Registration allows you to give people the address.
For more information on Web Hosting, check out our Website Hosting 101 page.
So, WordPress Hosting is simply Web Hosting that's optimized specifically for the files included with WordPress.
There are 2 types of WordPress Hosting: Shared and Managed.
Shared WordPress Hosting
Shared WordPress Hosting means that your WordPress website will share space with other websites on a shared server. This is standard for small-to-medium WordPress sites that don't get a ton of traffic. Our WordPress Basic, WordPress Developer, and WordPress Pro packages are examples of Shared WordPress Hosting.
Managed WordPress Hosting
Managed WordPress Hosting generally provides faster overall speeds, better security, and easier site testing, or some type of combination of these features. Managed WordPress Hosting may be better for websites that expect more traffic, like eCommerce sites. Our WordPress Deluxe and WordPress Ultimate packages are examples of Managed WordPress hosting.
WordPress vs. Website Builder: A Comparison
Comparing WordPress to a Website Builder can be confusing at first. WordPress IS a website builder, after all. But there are some key differences. (Note: For the purposes of this Guide, we'll use our Website Builder as a comparison.)
WordPress
What began as a simple blogging platform has become the most-used website building tool in the world. Its vast supply of themes, tools, and plugins (check this list of the 24 best plugins for business sites) is rivaled by none, offering customization down to the smallest detail for those with the know-how to use it. The drag-and-drop system lets you "lock in" different sections on the page, and technical tweaks can make it beneficial to have a knowledge of coding (though it isn't necessary).
Website Builder
A simple drag-and-drop website builder that also lets you build a website without any coding experience. Its design packages aren't as vast as WordPress's, but it's enough to build a good-looking, professional website with your own content and images, and can even handle eCommerce functionality. Also, while the Website Builder comes with a plugin for processing PayPal transactions, it will need a separate plugin for credit cards.
The Bottom Line: If you need a wide selection of options and you have the time to learn the technical aspects of WordPress (or the money to hire someone who does), then go with WordPress.
Choosing the Right WordPress Plan
With several plans covering anything from your basic blog to your most detailed file sharing website, it can be tricky to decide which one is right for you.
When weighing your options, give thought to the following points.
Decide how many websites you want.
This is pretty straightforward. The Ultimate, Developer, and Pro packages offer 2, 5, and 25 websites, respectively.
Estimate how much storage you'll need.
With a wide range of storage space, you can pick the plan that's right for you. Once you've selected a plan and your site is up and running, you can ask us to send you a report to see if you're utilizing your disk space. If you're not, you can always migrate to a smaller plan to save some money.
Anticipate your traffic.
How many visitors do you plan on having each month? Our plans range from 25,000-5,000,000 monthly visitors, ensuring your customers never experience slow loading times.
Decide how often you plan on updating your website.
One-click staging comes standard with the Developer package and allows you to quickly see changes you've made to the website before they're implemented.
Consider SSH functionality.
While all packages offer FTP (File Transfer Protocol) functionality, all packages but Basic also include Secure Shell for more intricate interaction with the server and tighter control of your files.
Know if you will be selling anything.
If you do, an SSL (Secure Sockets Layer) Certificate is a necessity. It keeps your customers' information protected and lets them know you're a legitimate, reputable business. Though it only comes standard in the Ultimate package, you can get a standalone SSL Certificate separately. >>links to SSL Certificate page.
Weigh your risk to attack.
If you are making a business website, you'll be a bigger target for scammers and hackers. The Ultimate package comes with automatic malware scanning and removal, making sure that you always have security patrolling your site. (Alternatively, you'll have the option of adding this security feature to the other packages that don't have it at checkout.) Click Here for more info on website security and individual services. >>links to Website Security service page for separate services.)
Weigh the benefits of SEO.
The Search Engine Optimization plugin in the Deluxe and Ultimate packages will recommend changes to raise your website's rank in search engines like Google, which is a great, organic weigh of bringing in more web traffic (and customers).
Get all the good deals!
Create an account to receive monthly discounts to your email. We do not sell your information.