Domain Extensions
Get the domain you want with a new ending.
Discover custom domain extensions.
With hundreds of top level domains (TLDs) to choose from, deciding which one to go with can be a process in itself. With C-DR's TLD Guide and the table below, you'll see which TLDs are available, why you may want to choose one off the beaten path, and how to make sure it's the right one for your website.
We're here to help.
Our support is the best in the industry. C-DR won't waste your time with endless email conversations or inferior offshore support. Call our US-based Guides anytime to help you with purchasing advice or technical support.
FAQ
What do domain extensions mean?
The hundreds of top level domains can be broadly categorized into two groups:
gTLD for generic TLDs, such as .com and .net
ccTLD for two-letter country code TLDs, such as .us and .de for United States and Germany respectively.
See our TLD Guide for more in-depth information.
What are the other parts of a domain name?
While top-level domain refers to the ending of the domain, the www. is the subdomain, and the words in between are the second-level domain.


Does a custom TLD help with SEO?
Not directly. Google provides some in-depth answers about how it deals with TLDs on its blog.
Why is there more than one TLD?
Essentially, every single website has a number (IP address) that represents where it exists in the internet. Since we would have a hard time remembering these long numbers every time we wanted to visit a website, we made domain names that correspond to the number.
The TLD acts as an organizational tool for these domain names. It's kind of like the area code for a website, making it easier for your computer to find.
I have a question that wasn't covered here. Where can I find an answer?
Call us at (480) 624-2500 and we'll answer any questions you may have, 24/7.
Top level domains.
With thousands of TLDs to choose from, deciding which one to go with can be a process in itself. With this Buyer's Guide, you'll see what types of TLDs are available, why you may want to choose one that strays from the norm, and what you can do to make sure it's the right one for your website.
Types of TLDs
Originally, TLDs were used to designate the type of domain, as ordered by ICANN. This was done to keep domains organized and make it easier to navigate the world wide web.
Today, there are several categories of TLDs.
Generic (gTLD): The most popular TLDs. (The .com, .edu, .org, etc., of the internet.)
In 2014, ICANN introduced the "New gTLD Program" to increase the amount of generic top-level domains. This new TLD list added 1,300 new TLDs from a list of 2000 requests. Generally, you'll be picking your TLD from this list.
Here is an example list of generic TLDs, some traditional, some new:

.com
.net
.info
.agencyt
.expert
.recipes
Country-Code (ccTLD): Specifies the website's country of origin. The following are a few examples:

.us – United States
.au – Australia
.uk – United Kingdom
.mx – Mexico
Sponsored (sTLD): Can be used by companies within the specific industry. Here are a few:

.org
.gov
.edu
.jobs
Infrastructure: The only infrastructure TLD is .arpa. This is controlled by IANA (The Internet Assigned Numbers Authority) for use by the Internet Engineering Task Force.
ICANN (The Internet Corporation for Assigned Names and Numbers) provides a list of TLDs that they recognize on their website.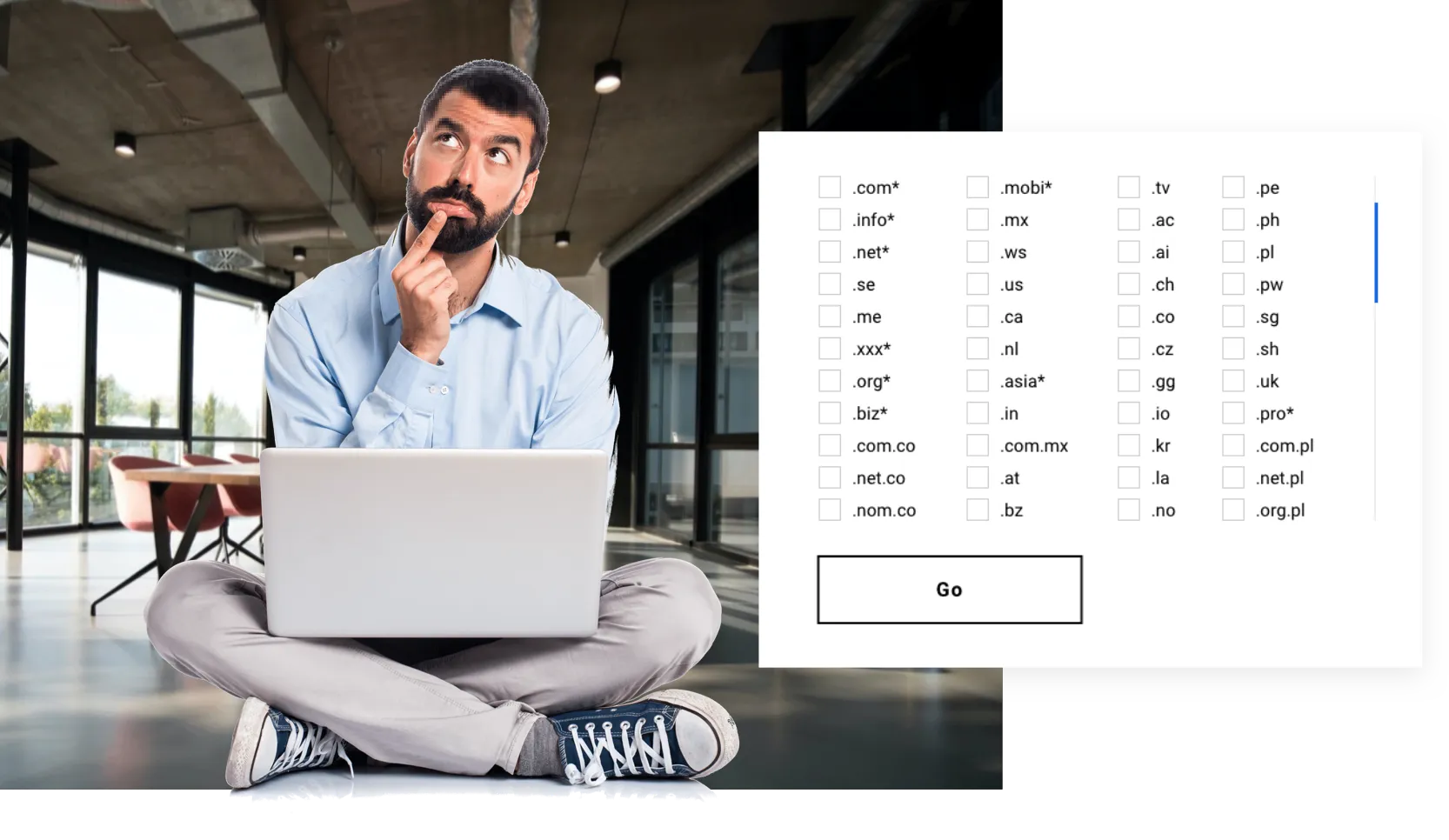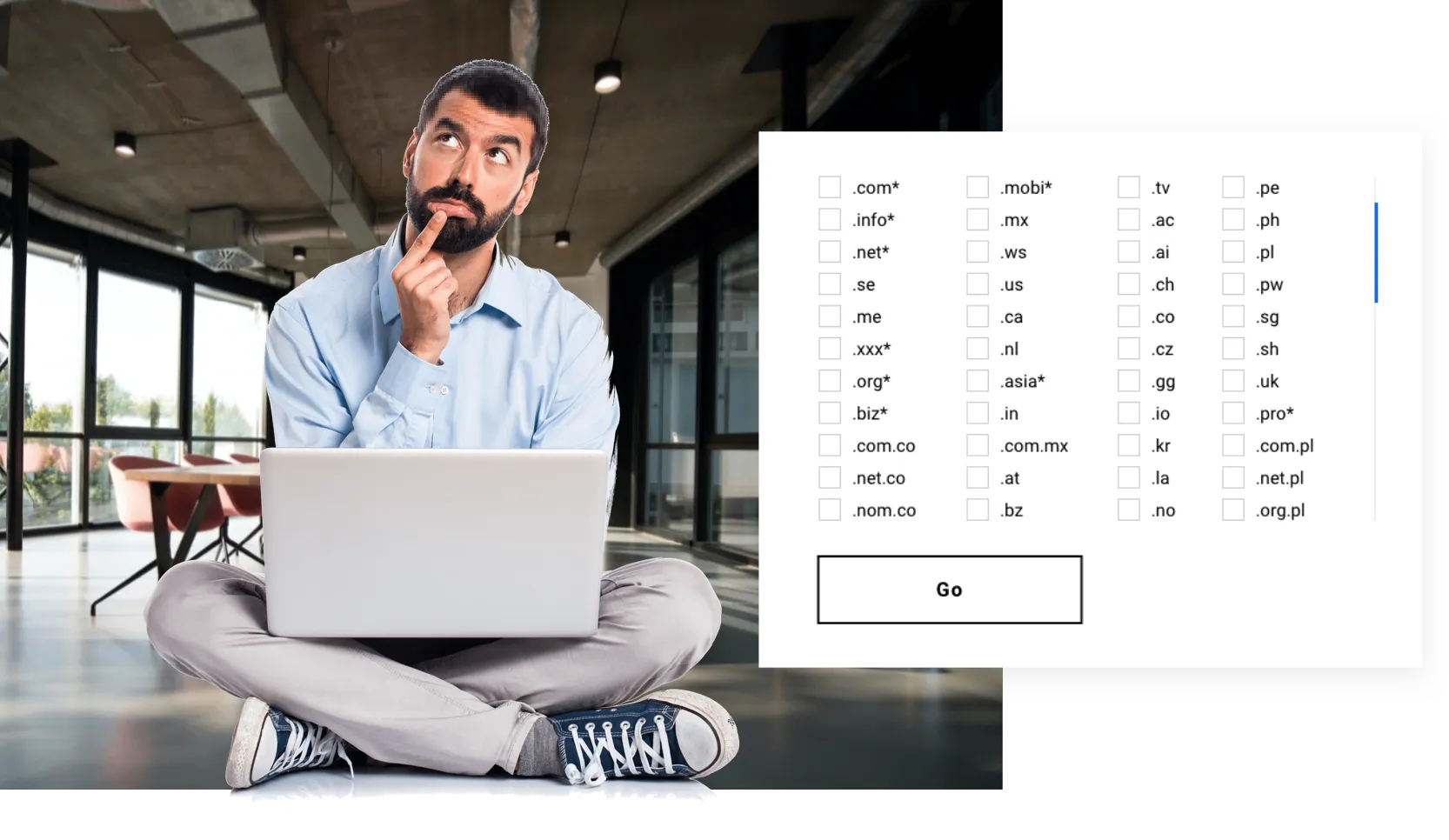 Why You May Want a Unique TLD
Whether you want to go with a simple .com vs. a newer, unique TLD like .bargains will depend on what you want from your website.
First and foremost, it's important to note that the simple .com is already more familiar and authoritative, and therefore more trustworthy, to the average person. If your website demands a position of authority, it may be best to go with it.
This also makes it easier to remember .com off the top of your head, as opposed to something new like .bargain.
However, the list of domains you can get with a unique TLD is much longer than the ones with .com. You're more likely to secure a site that's closer to your brand name with a unique TLD, and you can actually use it to solidify what your company stands for, such as a website for a restaurant ending in .eat.
Also, if you're just making a small website for a personal portfolio or personal blog, TLDs like .portfolio and .blog can more easily be associated with you as an individual.
The Key to a Great TLD
The perfect TLD will always be what makes your domain address memorable.
Generally, that means it's short, sweet, and sticks in the mind. That's why the TLD .eat is better than .restaurant. It's easier to remember and it's just more fun.
You'll also want to keep your target audience in mind while you're perusing the TLD registry. Generally, a younger audience will have an easier time remembering a unique, new TLD than an older audience. Go with what your specific audience will remember, and your website will be buzzing with visitors.
Get all the good deals!
Create an account to receive monthly discounts to your email. We do not sell your information.