VPS HOSTING
Scale hosting power
as you grow.
Starting from
$4.99
/ month *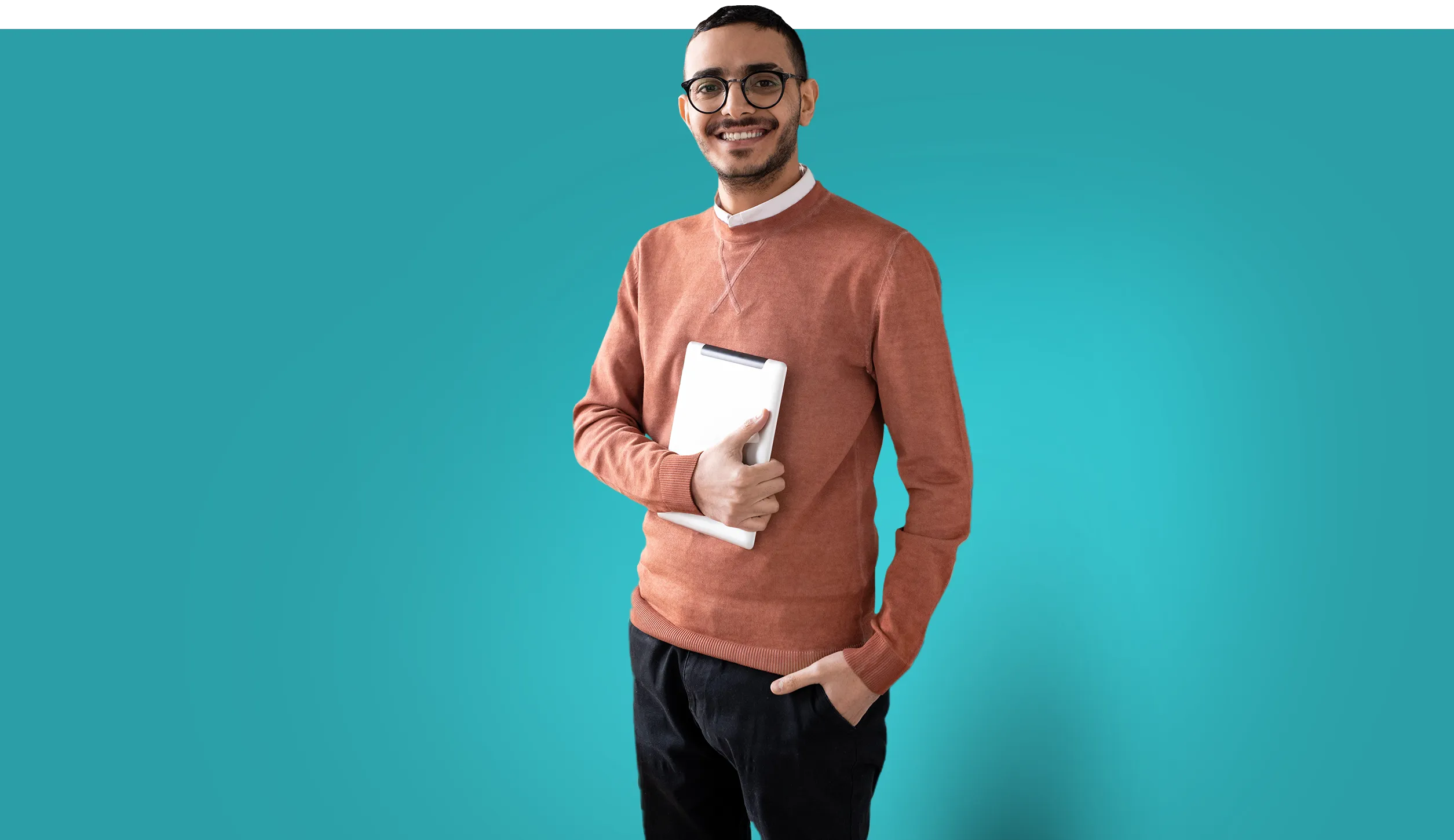 Choose the right plan. For you.
A Virtual Private Server is a section of a server that's dedicated specifically to you. Unlike shared hosting, the resources allocated to your section of the server cannot be tapped into by your server "roommates," which provides peace of mind.
1 vCPU
$4.99 / mo.
1 CPU Core
1 GB RAM
20 GB SSD Storage
2 vCPU
$26.99 / mo.
2 CPU Core
4 GB RAM
100 GB SSD Storage
+ all from Starter Plan
4 vCPU
$53.99 / mo.
4 CPU Core
8 GB RAM
200 GB SSD Storage
+ all from Starter and Economy Plans
8 vCPU
$92.99 / mo.
8 CPU Core
16 GB RAM
400 GB SSD Storage
+ all from Starter, Economy and Deluxe Plans
2 vCPU
$41.99 / mo.
2 CPU Cores
8 GB RAM
100 GB SSD Storage
4 vCPU
$66.99 / mo.
4 CPU Cores
16 GB RAM
200 GB SSD Storage
8 vCPU
$130.99 / mo.
8 CPU Cores
32 GB RAM
400 GB SSD Storage
Self-managed

from $7.99

For experienced users who are comfortable maintaining their own server.

Fully Managed

from $44.99

For those who would benefit from extra advice and professional server maintenance.

Features

RAM

1 -32 GB
2 – 32 GB

Operating Systems

CentOS 7, Ubuntu 16.04 LTS or Windows 2016
CentOS 7 or Windows 2016

Control Panel

cPanel/WHM, Plesk Obsidian Web Host Edition
cPanel/WHM, Plesk Obsidian Web Host Edition

Monitoring and alerts

5-minute intervals
1-minute intervals

Services monitoring

Proactive remediation

Support

Standard Hosting phone support

Comprehensive help/how-to video library and technical blogs

Community peer-to-peer advice

Dedicated services team - (control panel recommended)

Paid Option
Unlimited service requests.

Content migration

Paid Option
5 free site migrations migrations.

Server setup

Paid Option

DNS setup and configuration

Paid Option

SSL installation

Paid Option

HTTP/2 server configuration

Paid Option

SQL Server Express install

Paid Option

Package management

Paid Option

Email client setup

Paid Option

PHP module install/upgrade

Paid Option

MySQL optimization

Paid Option

WordPress setup

Paid Option

Disk space audit

Paid Option

Firewall rules configuration

Paid Option

Call for custom service request

Paid Option
Control
and performance.
Increase control with KVM, root access, and optional cPanel/WHM with Installatron or Plesk Obsidian Web Host Edition with WordPress Toolkit. Experience the performance of our high-speed SSDs and global data centers: choose from North America, Europe, or Asia.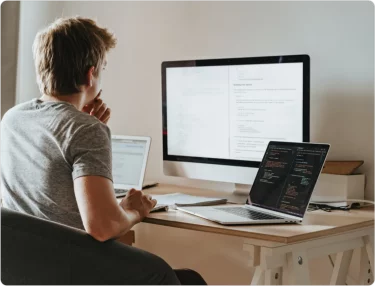 Monitoring
and backups.
Monitor the uptime and performance of your virtual server and receive notifications about CPU, RAM, and storage if they are overloaded. Set your server to be backed up automatically each week or on demand and recover it from an independent console.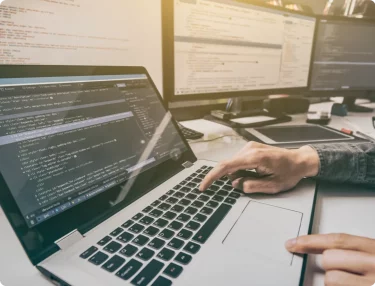 Security
and scalability.
Avoid DDoS attacks with our network monitoring and secure your site with a free SSL certificate (for the first year). And avoid having to migrate your sites and server's configurations to another server just to get the performance you need; you can upgrade the performance of your server with the flick of a switch.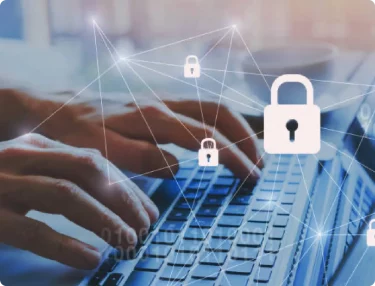 We're here to help.
Our support is the best in the industry. C-DR won't waste your time with endless email conversations or inferior offshore support. Call our US-based Guides anytime to help you with purchasing advice or technical support.
FAQ
What is a website host?
Since websites need to "exist" in cyberspace, the host is simply the server on which the website is stored. The host provider is the company you rent the storage space from.
How many page views should I be getting before I upgrade?
Although there are other factors to consider (like if your website uses a MySQL database for eCommerce or client/customer information), generally you'll want VPS Hosting if you're getting a few hundred page views each day. Plans then scale up to accommodate your growing website.
Don't VPS and Shared Hosting both "share" a server? What's the difference?
While both types of hosting have your website share a server with other websites, VPS hosting allocates a certain amount of resources to your website that cannot be tapped by the others, while Shared Hosting can sometimes cause slowdowns in your website because others are using too many resources.
I'm just starting a website, should I use VPS?
It depends. If you're reasonably certain you'll be getting moderate traffic, especially on an eCommerce website, then there's a good chance VPS is for you. Consult our guide above to get an idea of which plan might be right for you.
I have a question that wasn't covered here. Where can I find an answer?
Call us at (480) 624-2500 and we'll answer any questions you may have, 24/7.
Virtual Private Server buyer's guide.
VPS Hosting offers a good mix of resources, security, and value. In this Online Buyer's Guide, you'll learn about VPS Hosting, what other options are available, and how to choose a plan that's right for you.
What Is VPS Hosting?
A Virtual Private Server is a section of a server that's dedicated specifically to you. Unlike shared hosting, the resources allocated to your section of the server cannot be tapped into by your server "roommates," which provides peace of mind.
It also provides more resources than Shared Hosting, including upgraded storage, bandwidth, RAM, and CPU.
Because VPS Hosting is customized by using the command line and installing your own security, it's generally preferred by more technical users. However, there are ways to make it simple to manage yourself, or even have others do it for you.
Alternatives to VPS Hosting
Shared Hosting
The cheapest hosting option, Shared Hosting lets you split a server with other websites. The websites share a finite amount of storage and processing power.
Reputable hosting providers don't allow servers to hold too many websites, but even they can't always stop bottlenecking (slowdowns) because too many websites are using too many resources at once.
Dedicated Server
A whole server dedicated to your website(s). These plans provide the most storage, RAM, and bandwidth, and can hold several websites.
These are also the most expensive plans, and only needed by those who have multiple high-traffic websites.
The Bottom Line: When to Choose VPS Hosting

If your current website experiences slowdowns or is starting to gain traction with users (approaching a few hundred page views per day), then it's probably time to switch to VPS Hosting.
Now that you know your alternatives to VPS, we'll tell you how to decide which VPS plan is right for you.
Choosing the VPS Hosting Plan for You
With four VPS Hosting plans to choose from, it can be tough to determine which one is right for you. Though all the plans differ with RAM and storage, the RAM is definitively more important when deciding which plan to go with.
Economy
Recommended for a medium-sized personal website with moderate traffic (up to a couple hundred daily page views). With a full GB of RAM, your users won't experience the dreaded "500 internal server error" unless your website runs many plugins and scripts. Although, you still might experience some slowdown with a MySQL database. 40GB of disk space (storage) is more than enough for a personal website—you won't run out.
Value
2GB of RAM lets your website handle a good amount of plugins and scripts, as well as moderate traffic. The big difference is its ability to handle a MySQL database, so fairly-successful eCommerce and business websites should have this package, at the minimum. 60GB of disk space will hold everything you need and more.
Deluxe
Now we're getting into highly-trafficked (or even multiple-website) territory—several hundred page views per day. 4GB of RAM will handle even high spikes in traffic, and MySQL databases will be no sweat. 120GB of disk space is once again more than enough.
Ultimate
For successful websites with heavy traffic (up to thousands of daily page views). 8 GB of RAM will handle databases, and can be enough for multiple websites, as long as the combined traffic isn't too high. 240 GB is likely more than you'll ever use.
Server Management
When you choose a hosting plan, you'll have the option of managing your server yourself, or having a managed or fully-managed plan.
Self-Managed
The default option for VPS, you manage your server the way you want it. Use SSH (Secure Shell) and the command line to tweak performance settings. Choose which updates to install and customize security settings to your liking. This plan is for the technically advanced user.
Managed
Your hosting provider takes care of the major upkeep for you. Security patches, updates, and backups are automatically applied. Automatic malware scans keep your website safe, and you'll have an easy-to-use control panel to adjust important settings to your liking.
Fully-Managed
A step up from Managed Hosting, a Fully-Managed Hosting plan has the provider take care of all the configurations for you, including technical aspects like DNS configuration, load problems, software upgrades, task automation, and more. While you still have access to cPanel to tweak things to your liking, you also get a dedicated team of server admin experts to guard against bigger security threats.
Security
Essential
Defend your site against hackers and malware. Automatic daily scans detect malware on your site and our guaranteed cleanup removes it.
Deluxe
Block malware before it reaches your site and stop DDoS attacks with our advanced WAF (Web Application Firewalls). Plus, boost page load time 70% with our CDN (Content Delivery Network). A CDN is a network of servers that provide high performance by using ones that are physically closer to the user and origin of the webpage.
Want to Know More?
Check out our Website Hosting 101 tutorial about how to host a website to get a more thorough understanding of hosting.
Get all the good deals!
Create an account to receive monthly discounts to your email. We do not sell your information.